Visa Instalment Services (VIS)
Together with Visa, TCMS has officially launched Visa Instalment Services (VIS) for merchants on 13th June 2023.
Currently TCMS is providing 6, 12, 18 and 24 months Visa instalment program to merchant to cope with the business needs
and this cardholder's interest free instalment plan will support merchant's business growth as cardholders will have more
flexible payment planning for buying high ticket size products to uplift the business volume.
Also, for merchant enrolled TCMS Visa Instalment services, merchants will automatically enroll and enjoy HSBC promotions
until 31 Aug 2023.
Below please find the details.
Paid $1000 HKD and get $200 Reward Cash ( T&C as below),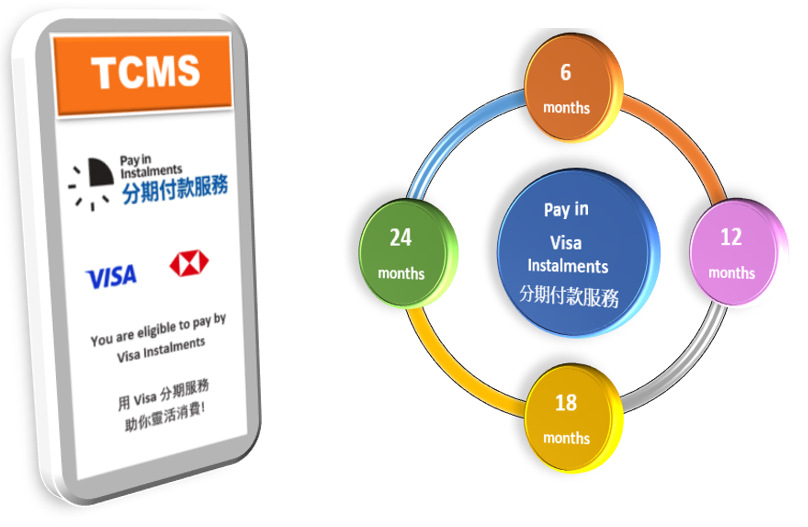 If you would like to explore more about Visa Instalment Services (VIS),
please do contact our service hotline
at +852 3702 3688.